Cup of Excellence Specialty Coffee Bean | Costa Rica Geisha
Cup of Exellence
Top of Top Specialty Coffee COE # 10
Costa Rica El Paraiso Farm 100g
Variety: Geisha
Refining: Washed

Tsujimoto participated El Paraiso Cup of Excellence 2019 to decide the highest peak of Costa Rica and delivering specialty coffee beans from the farm.

The Cup of Excellence is an award given to the highest quality coffee harvested during the year, and contests are held in countries around Latin America. Winning a huge number of exhibitions in the domestic qualifying round, the International Jury will focus on flavor and quality, and only unique, uncontaminated and rare coffee will be awarded the title of ''-Cup of Excellence- ''.

Tsujimoto Coffee has won a bid for a Geisha variety (washed) from El Paraiso Farm that scored 88.52pts / 10th at the Cup of Excellence in Costa Rica.

El Paraiso Farm is located in a taras area where high-quality coffee is produced at a farm that Tsujimoto visited in 2019, at a height of 1,900m above sea level.

[Evaluation by Cup of Excellence Judges]
Aroma / Flavour: Jasmine, Floral, Tropical Fruit, Passion Fruit, Coconut, Watermelon, etc.
Acidity: Tartaric, Malic
Other: Creamy, Tealike , Complex

Tsujimoto deliver freshly roasted coffee beans. Roasting the original flavor of the material with short roasting. Roasting degree will be prepared by high roast.

Costa Rica Cup of Excellence 2019
The Cup of Excellence-Cup of Excellence-will determine the highest peak of Costa Rica coffee, which boasts the world's highest production volume. Each Costa Rican grower will showcase their proud coffee harvested that year. From among the vast amount, we will win the domestic qualifying, and the International Jury (Cup of Excellence) will focus on flavor and quality and select only the highest quality coffee that is unique and rare and limited.

The standards have become more stringent each year, and this year 28 coffees have been awarded the title of Cup of Excellence.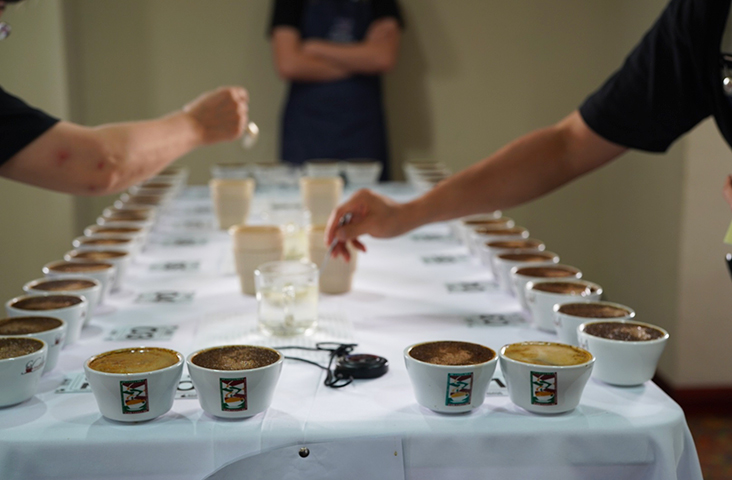 This time, Tsujimoto Coffee has made a bid for Geisha / Gesha from El Paraiso Farm, which scored 88.52pts / 10th at the Cup of Excellence in Costa Rica.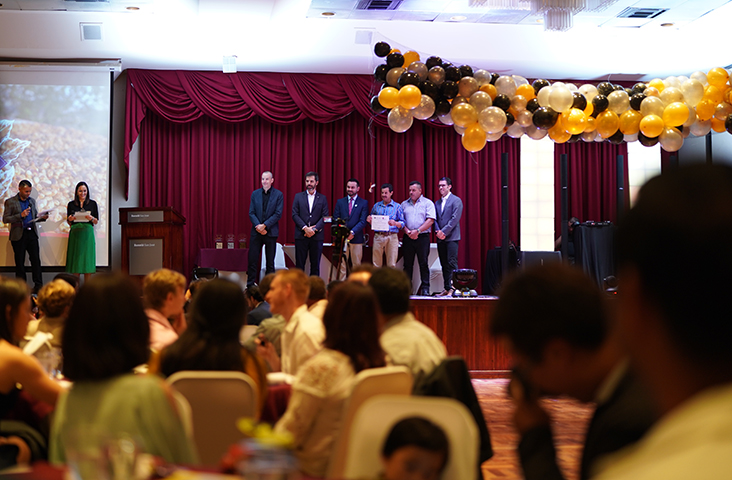 Tsujimoto Coffee Grand Cru purchases or makes a successful bid for specialty coffee beans grown, harvested and refined in a special grade field based on cupping evaluation.

 

Incoming coffee beans are consistently temperature-controlled, roasted, grinded, and shipped in Tsujimoto Coffee.
El Paraiso Farm
El Paraiso Farm is a farm located in Santa Maria's production area, Santa Maria, located 1,900 meters above sea level.

 

The plantation was acquired by Omar Calderon in 2014 and produces only foreign varieties, using different means of management than has been done for the varieties of their own plantations so far. .

 

In February 2019, Tsujimoto visited Granito's wet mill operated by Omar and visited a paraiso plantation reaching an altitude of 1,930m.
The plantation covers 8 hectares, where F1 varieties, Villalobos, Tipica, Kenya, Sudanlume, Geisha varieties and so on were cultivated. The soil is sandy loam (sandy loam), the wind is strong and the shade tree is planted with lemons and avocados. While the trees were small, various ideas were used, such as using cascara (peel and pulp of coffee cherry) as organic fertilizer. In addition, the refinery factory owns it and produces only the coffee of its own farm carefully with the family. Coffee cherries are harvested and sorted separately while checking their ripeness, individually refined in a micromill (refining factory), and dried in a well-ventilated African bed for about 15-18 days to finish.


With over 40 years of their career, they were not satisfied with the current state of taste and were attracted to the quest for further exploration, so this award and the successful bid, and Tsujimoto Coffee I am glad to introduce this to everyone.
Unique flavor
There is only a Cup of Excellence award lot, and its flavor, texture and volume are excellent.
Judges from all over the world (Tsujimoto also participated) evaluated various flavors such as jasmine, floral, tropical fruit, passion fruit, coconut, and watermelon.

 

The taste is creamy, tea-like and you can enjoy a refined taste.
Recommended extraction equipment: American press, hand drip
This product is a specialty coffee bean that has been roasted with an emphasis on flavor and sweetness for each order.
Roasting degree is high roast.
Source: Tsujimoto Coffee, https://tsujimoto-coffee.com