Cup of Excellence Specialty Coffee Bean | Brazil Geisha
Cup of Exellence
Top of Top Specialty Coffee COE # 9
Brazil Santuario Sul Plantation 100g
Variety: Geisha
Refining: Pulp Natural

Delivering specialty coffee beans from Santuario Sul Plantation 2018, the winner of  Cup of Excellence 2018.

The Cup of Excellence is an award given to the highest quality coffee harvested during the year, and contests are held in countries around Latin America. Only 30 lots of coffee, which has been awarded the "Best Coffee" by the International Judges, will win the -Cup of Excellence- title after winning a huge domestic qualifying round in Brazil .

Tsujimoto Coffee awarded a Geshasha (Pulp Natural) from Santuario Sul Plantation, which scored 88.5pts / 9th at the Cup of Excellence in Brazil.
Santuario Sul Farm was visited by Tsujimoto himself in 2017 and has been carefully cultivated and managed.

[Evaluation by Cup of Excellence Judge]
Aroma / Flavour: Peach, Sweet Chocolate, Plum and Orange Peel, Pear, Apple, Earl Gray, White Wine, etc.
Acidity: Citric, Tartaric Other: Smooth

Tsujimoto deliver freshly roasted coffee beans. Roasting the original flavor of the material with short roasting. Roasting degree will be prepared by high roast.

9th Cup of Excellence Specialty Coffee Beans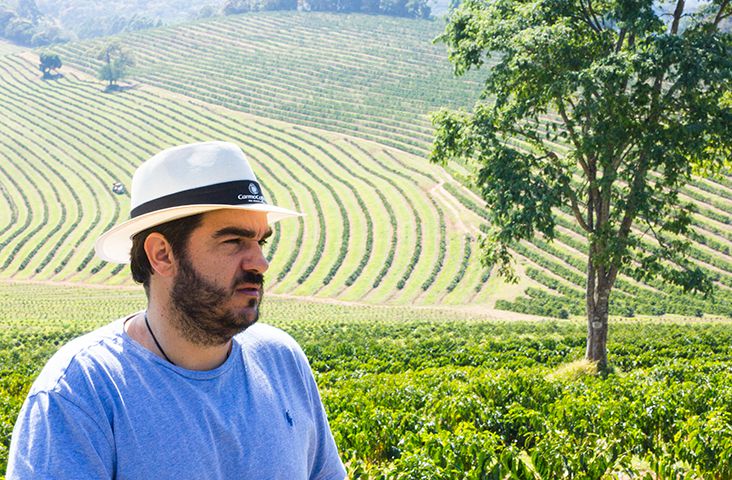 Brazil Cup of Excellence 2018
The Cup of Excellence will determine the highest level of Brazilian coffee that boasts the highest production volume in the world. In Brazil, a huge number of listing lots select the highest quality coffee (natural and pulp natural) each year.
This time, Tsujimoto Coffee has been awarded a Geisha / Gesha variety from Santuario Sul Plantation, which scored 88.5pts / 9th at the Cup of Excellence (Pulp Natural) in Brazil.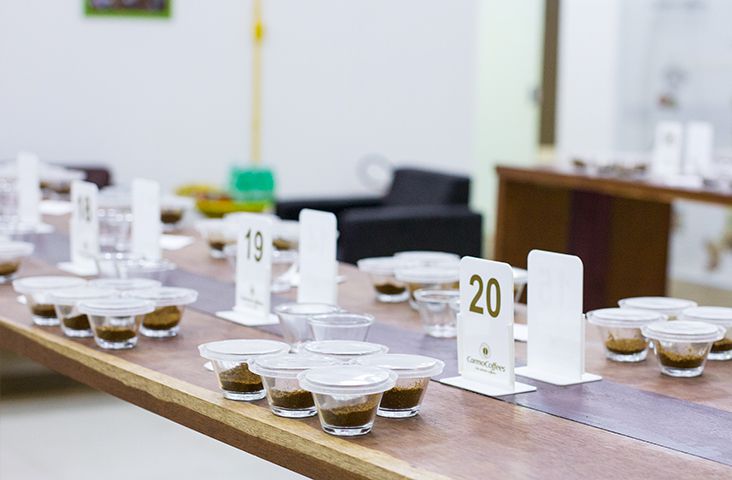 Tsujimoto Coffee Grand Cru purchases or makes a successful bid for specialty coffee beans grown, harvested and refined in a special grade field based on cupping evaluation. Incoming coffee beans will be consistently temperature-controlled, roasted and shipped from Tsujimoto Coffee.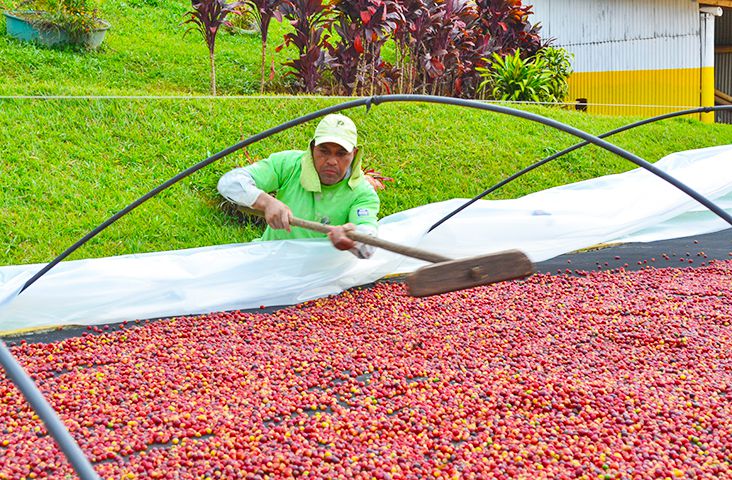 Santuario Sur Farm
Santuario Sul Farm is a farm born from the dream of farmer Luiz Paulo, who wants to always be the vanguard of the latest coffee markets. It is produced at 22 degrees south latitude, which is quite south as a coffee production area, and at an altitude of 1,250 m in Brazil.

Santurio Sul started with Carmo Coffee's Luis Paulo and Colombian Specialty Coffee male, Camillo Melisarde, the owner of the Santurio Farm. Santurio Sul is said to have been named for its location south of Santulio Farm. The first step in the Santurio Sul Farm was to collect and grow coffee from countries other than Brazil. In doing so, we are aiming for a coffee with a new profile, coupled with the unique terroir and production processes of the Brazilian Santurio Sur farm.
When Tsujimoto visited in 2017, more than 30 rare varieties such as Geisha, Sudanrume, Ethiopia, Tipica, etc. were planted experimentally in addition to the traditional Brazilian cultivar Yellow Bourbon, and various purification methods were tried. You.
Unique flavor
There is only a Cup of Excellence award lot, and its flavor, texture and volume are excellent.

Judges from around the world rated the unique expressions of peach, sweet chocolate, plums and orange peels, pears, apples, Earl Gray tea, white wine and, among others, vanilla ice cream. Smooth impressions such as silky and creamy also lead to high evaluation. Recommended extractors: American Press, Wave Dripper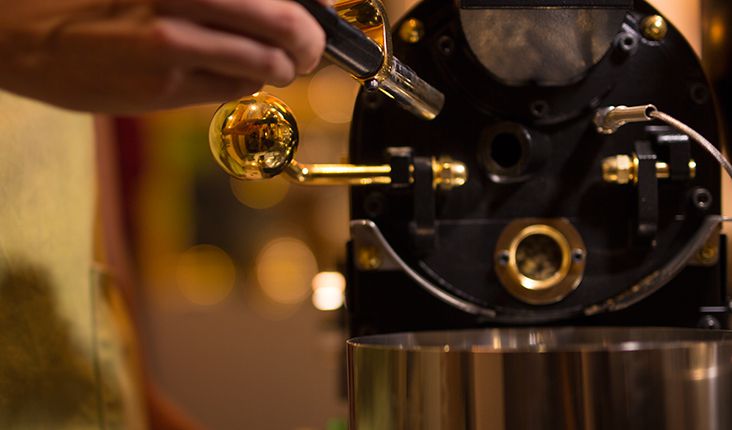 This product is a specialty coffee bean that has been roasted with an emphasis on flavor and sweetness for each order.
Roasting degree is high roast.

Recommended for rewarding yourself or gifts for coffee lovers.
Source: Tsujimoto Coffee, https://tsujimoto-coffee.com